Hit-air airbag vests
ensure optimal security,
even for the most demanding activities.
hit-air
airbags for
horse riding
SV2 model worn in competition
hit-air
airbags for
motorcycle
RS1 model worn in competition
Elegant and discreet, our 2023 collections shine with their efficiency and design.
Apart from the models in stock and fluo, the color vests are available on pre-order only. Do not hesitate to send us an email if you are interested in ordering models in color.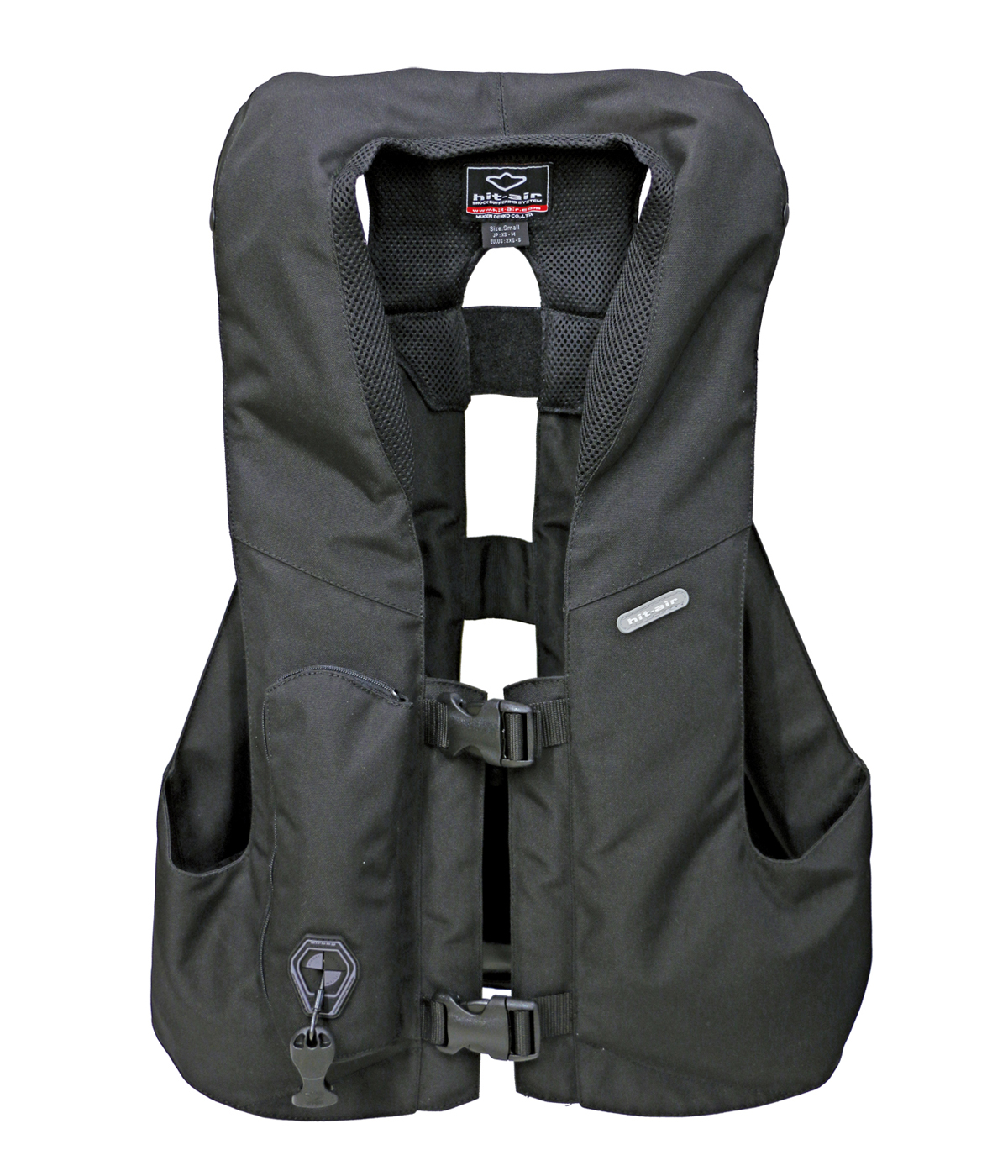 Three new models with superior absorption capacity thanks to VISCO ELASTAN.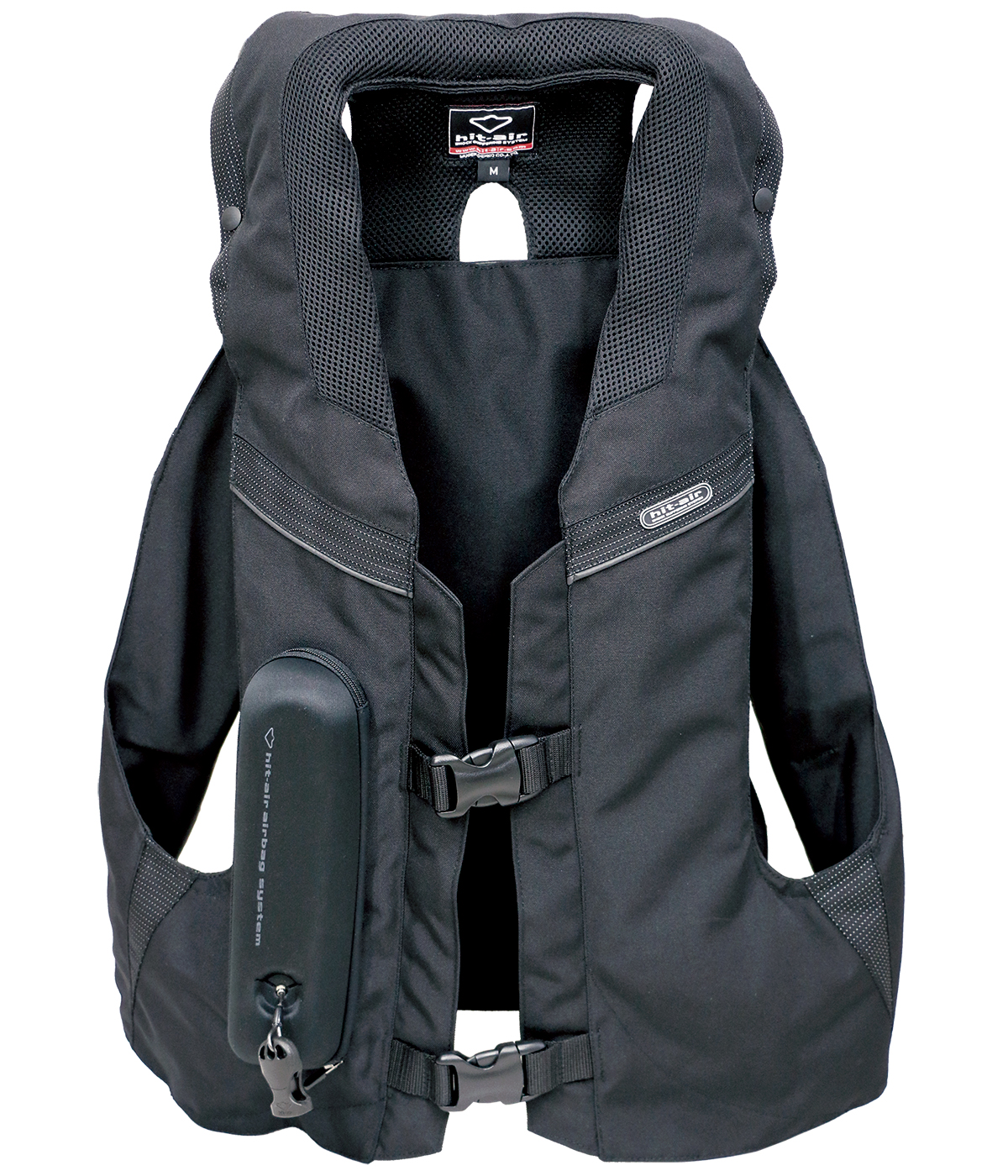 Designed in collaboration with the company SPIDI. Designed in collaboration with the company SPIDI.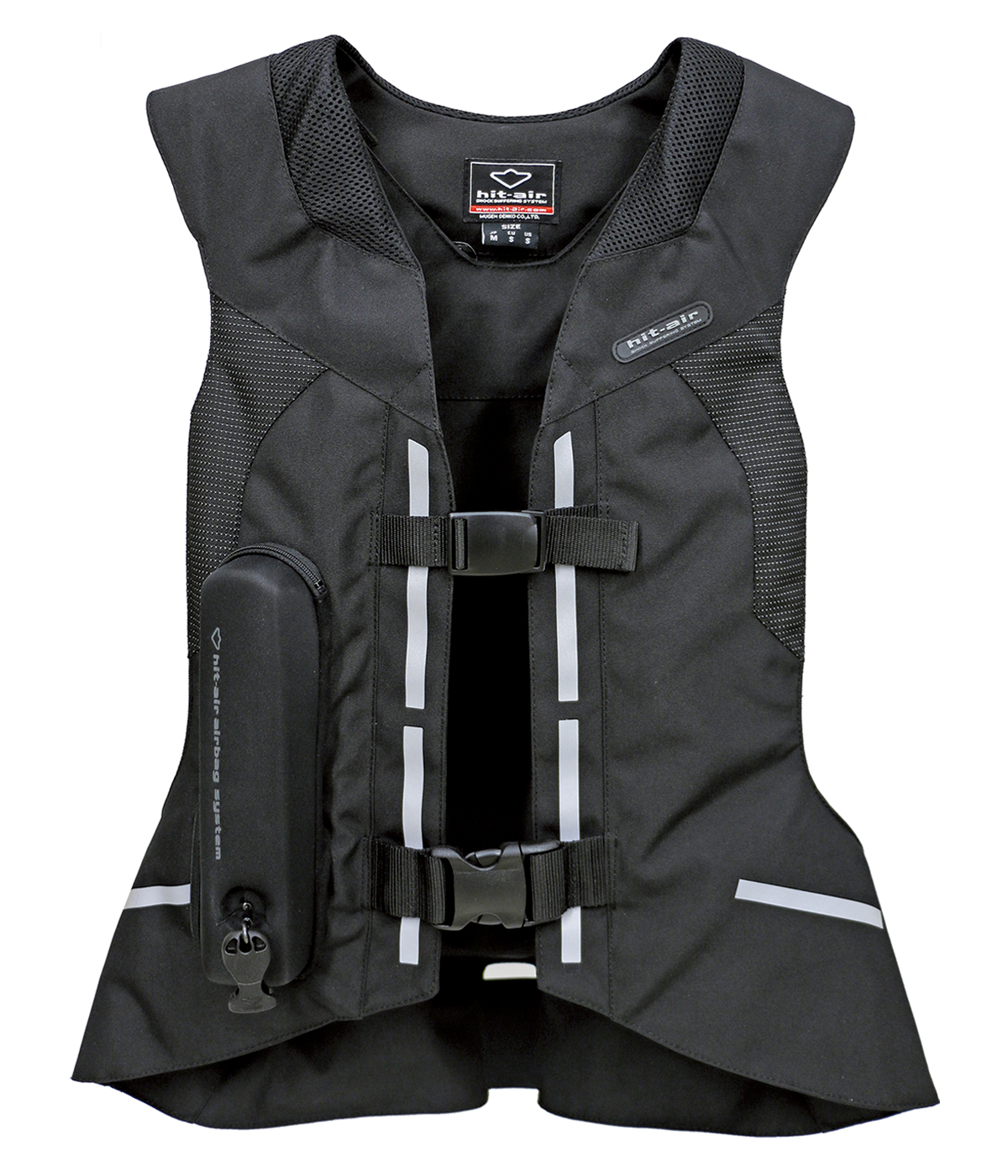 Designed in collaboration with the company SPIDI. Five new models including a reflective model, LUMIDEX (Reflex) all over the vest. Models equipped with integrated back protector as well as a new cartridge box concept.
With superior shock absorption capacity
The MLV series includes two new models: the MLV-CS and MLV CS / MLV-CM airbag vest. These two vests have the particularity of offering a superior capacity of shock absorption thanks to the VISCO ELASTAN placed at the level of the ribs on the left under the cartourche and on the right. These two models were designed for riding exclusively.
Equestrian sports in complete safety
Prevent accidents, protect yourself effectively
Hello, some time ago I bought 2 vests for riding. I didn't really believe it, but the comfort, the lightness suited me ...
Yesterday I took a superb slap at the gallop and I squirted several meters against a barrier ....
The only feeling I remember is the feeling of having landed on an inflatable mattress; :)) no shock, no pain, nothing !!!! But really NOTHING !! Sensational!
It is even almost impossible to get up because the vest gives a 'Bibandoum' feeling and it is better to wait for the vest to deflate a little ;.)).
Best regards and thanks to the inventor
Thank you again and know that personally the HIT-AIR vest saved me two ribs and probably more during a fall from a motorcycle!
So thank you again to HIT-AIR for these efforts!
Very good, considering that we had a trigger by fall today for our daughter (the vest did wonders) and one in the contest for me last weekend [...]
You are really very professional! If the French distance traders could follow your example, everyone would benefit, really! Thanks again.
I bought an air bag vest from you a few weeks ago. Yesterday I fell and its effectiveness was incredible. No contusion. Thank you
Thank you ! Very honest and helpful from you !!!
I will order more often from you - you have me as a customer for sure.
Greetings from Berlin (Translated from German)
Police Corps in Switzerland
They trusted us (in alphabetical order)
It is with pleasure that we accept your contribution for the writing of certain articles. There You have information, an experience to share so, do not hesitate to submit it to us and use this link to let us know.
We thank you in advance and look forward to your return.
Eager to support, testify or write an article?